Insights by Psychic Lady Yoly
Tuesday, December 10, 2019
The power of gratitude is the key to happiness
By Life Coach / Psychic Lady Yoly
Owner Of www.LadyYoly.com
Most people know it's

good

to be grateful, but many don't

understand

what

gratitude

really does for us.✨

Expressing

gratitude instantly shifts your

energy

. It puts you in

harmony

with your source of supply so that the good in everything moves toward you.
Many people express gratitude first thing in the morning or before going to bed at night. Well, here's another time to express it: whenever you feel overwhelmed with problems. You see, if you have challenges in your life that are dominating your thinking—a shortage of money, a business problem, a relationship problem—you will have a tendency to focus on the problem. And by doing that, you add energy to the problem. And then the problem grows. The next time things don't seem to be going your way, just stop what you're doing, and think about all of the things you have to be grateful for. I know that's a pretty tall order, but if you do it, everything will start to shift in an instant. Just like snapping your fingers. ✨Psychic Lady Yoly www.LadyYoly.com 🔮✨
Book your session today!
LadyYoly.com
Sunday, July 7, 2019


Each twin is a complete soul, not half a soul. It is their task to become more whole, balancing their female and male sides, and ideally become enlightened, before reuniting with their twin. This reunion is of two complete and whole beings. All other relationships through all our lives could be said to be "practice" for the twin, the ultimate relationship.
What is a Soulmate?
Soulmates are our soul family, the ones we do have many lifetimes and experiences with, who help us grow and evolve, create and dissipate karma. According to ancient wisdom, when the soul is "born" or descended from Source, it is created in a group. The souls in this group are our soulmates, ones who are very like us in frequency makeup. Then each of these souls is split into two, creating the twins.
A soulmate is someone you are close to at a soul level, and with whom you have had many shared experiences in different lifetimes, in various kinds of relationships -- siblings, parent-child, best friend, as well as romantic relationships. There is a deep love for each other, and a spiritual bond that sets them apart from the superficiality of most other people in your life. Conversations are generally deep, about personal growth and service to make the world a better place. We can have many soulmates in our lives, and they come to us to help us grow spiritually. Read more below
Looking for a reading with Psychic Lady Yoly?
Have I Met My Twin?
Twin Flame reunions are the most fulfilling relationships we can enter into as humans, on all levels. However, twin flame couples have been extremely rare on the planet, and for good reasons, which will be described later. Despite this, we are finding that more and more twins are finding each other now, because of the acceleration of spiritual transformation and opportunities for soul evolution we are all experiencing. People are evolving and learning and healing at such a fast rate that they are getting ready for their twins faster. What used to take lifetimes to learn and heal, people are now going through in years or even months. This is the astounding level of acceleration we and the planet are going through.
When twins get together, it is for some kind of spiritual service work. This is their primary reason for finding each other, because through their union a huge birthing of creative energy is released, to be used for their mission together. More and more twins are attempting to get together now to help the planet and humanity make a big shift forward in consciousness.
However, many of these attempts at reunion are unsuccessful because the individual people are not quite ready for the intensity of a twin flame union. It is more intense than any other union, and this intensity is at a soul level, not as much in the physical or even emotional bodies. This doesn't mean that there isn't a good attraction at those levels as well, but the strongest attraction is of spirit. This is one of the distinguishing characteristics of a twin soul. Many people think they have met their twin because the attraction is so intense, but it is a karmic attraction, one of need or bodily desire rather than the Divine Love of twins.
Your chance of meeting and staying with your twin depends on how evolved your soul is, and how much of your baggage from this and past lives you have cleared. The biggest reason twins have to separate after coming together is their individual emotional baggage. Because in the presence of your twin, there can be nothing between you, nothing blocking your closeness. This means that everything comes up for healing that you haven't previously healed. Everything!
When twins reunite, both of them experience an acceleration of their spiritual growth and awakening. They get on the fast track of learning about esoteric wisdom and experiencing other states of consciousness. They usually haven't been together all that often during their series of lives on the planet, and so their backgrounds may be different. Yet, there is a closeness and similarities of spirit that are almost uncanny, noticed in many ways, such as looking back at yourself when you look at your mate, and a remembering of the distant past when you first split up. Guidance is strong with these relationships, and usually one or both have a good channel for communication with Spirit. Their connection is telepathic, and hugging each other is like coming home for nourishment.
**
Monday, June 24, 2019
I recently pondered the many lessons and concepts my clients have experienced in past and current relationships.I have compiled a useful list of important and valuable relationship truths.
If you apply any one of these truths, you are certain to see an immediate improvement in the quality of your relationships. Please take what applies to you and incorporate it into your life to create a relationship you cherish.

It's your job to educate your partner about how to treat you so you feel loved.

Communication doesn't mean talking. It means sharing.

Infidelity is the surest way to destroy a relationship.

Generosity is rarely about money or things. It's mostly about heart.

Until you resolve your past, you are not free to have a future.

What people do to you is rarely about you and is almost always about their unresolved past. Don't take it personally.

Until you realize that a great relationship is created by who you are, you won't have one.

Until you love yourself enough to take care of your needs, no one else will.

If you feel empty, a relationship will most likely make you feel even emptier.

Compassion for your partner goes a long way in getting what you want.

Sexual intimacy has very little to do with attractiveness and everything to do with emotional intimacy and trust.

Women rarely appreciate money and assistance as a substitute for emotional intimacy.

If your partner continuously says, "There is nothing wrong with me. Our problems are all your fault," get help.

This is not a dress rehearsal -- this is your life and your relationships in progress. Start creating your life the way you want it to be today.

You are not your parents. There is no reason your relationship or life should look like theirs.

It's much easier to be yourself than to be what you think others want you to be.

Even when someone loves you more than life itself, they will still look out for their interests first.

Being a people-pleaser is not an effective way to create good relationships. It is an effective way to get taken advantage of.

If you always take care of someone, you take away their power. They will resent you for it.

Supporting men financially takes away their self-esteem. Give them moral support instead.

The best relationships are partnerships.

If you get to be right most of the time and make your partner take all of the blame, you will end up alone.

A relationship with a foundation of dishonesty is like a house of cards.

Grass only looks greener on the other side.


You may secretly wonder if there isn't a better partner out there. This is your mind's way of communicating that you are dangerously close to real intimacy with your current partner.
If your partner says he is willing to grow and change, don't test him. Support him in his commitment.
Emotional maturity is knowing when you are overreacting. Stop and take care of your needs so you can get back in balance.
What you think you want is often not what you really want, but rather a sideways plot to get your needs met.
If you ask, very often you will receive.
Communication means two-way understanding, not one-way accusing.
Would you like a complete psychic reading with Lady Yoly? If so, click here:
www.ladyyoly.com
.
Saturday, June 15, 2019
"Coincidences are glimpses in to the creative mind of the universe."
Everyone experiences coincidences, but we often write it off as that, nothing more. Dr. Deepak Chopra however, believes it is very important that we start paying more attention to them. According to Deepak, The Power of Recognizing Coincidence can dramatically transform your life. "Everything is a coincidence! The fact that you exist, you know your father had a gleam in his eye when he looked at your mother at that particular second. and then there were 250 million sperm going for one egg, and that one sperm made it out of the 250 million, and that's YOU."
read more below
Looking for a reading with Psychic Lady Yoly?



Ok well that's pretty Awesome and what not, but how do i take this knowledge and use it practically to become a better, happier human being?
" Well if you realize that Coincidences are manifestations of your non-local (omni-present) self… it's the animating force of life, what people might even refer to as the soul. This non-local self is what orchestrates synchronicity, so actually when you get in touch with it there are more and more coincidences that are going to be happening in your life, and if you ask yourself what is the meaning of that? and you find the meaning as well and you take advantage of that, you'll create good luck or what spiritual traditions have called a state of grace. "
An interesting thing that Dr. Chopra brings up is that all the world leaders he has met in business and politics. when he asks how they got to where they are or what is the secret of their success, invariably they respond with "Luck" or "Right Place at the Right Time"
-->


"I Believe very strongly now that Synchronictic events are woven around intentions and they create your destiny." Now they maybe woven sub-consciously but when you become aware of it, you become the choreographer of your own life.
LadyYoly
Lady Yoly
Psychic Advisor
Website:
www.ladyyoly.com
Add me to facebook!
"Yoly Answers"
Or on Twitter
@AskLadyYoly
or
@PsychicLadyYoly
Thursday, June 13, 2019
How to manifest your desire quickly and efficiently
It's not magic it's real.
By Life Coach / Psychic Lady Yoly
Owner Of www.LadyYoly.com
Learning
how to manifest
on purpose is easier than you think. In fact, the real secret is, once you learn how, it's ridiculously easy!
The following 'rules' can be applied to anything you desire to bring into your life.
First of all make sure you take the "stress" out of it...
Why take manifesting seriously?
You already know the value of hard work, but you don't have to make such a big deal out of manifesting. Think of it as a game, as a pure game of pretending like you did when you were a child.
Approach manifesting from the perspective of play, delight, fun… To take your needy, desperate, fearful and lack-based vibes out of the equation.
A child's imagination knows no bounds.
Unfortunately, as adults we have placed some pretty hefty limitations on our imaginations, for no good reason except that other people said so – for example, "you can't get ahead without a college education" or "it takes money to make money" or "it's not what you know but who you know."
Says who?
Tell that nonsense to the many self-made millionaires who started out with no education, no money, nothing but a lot of imagination and desire.
Try these principles of manifestation.
Believe what you see in your mind
Whatever you want already exists in your imagination, doesn't it? Therefore it is just as real as any other idea you have ever had that came to fruition. Play with the belief that what you want is already waiting for you. You've placed the order, now you're on your way to pick it up. What have you got to lose?
Believe in the power of your thoughts and emotions
You know how good it feels to have what you want. Embody that feeling and infuse your visualization with its powerful vibration. It's all good.
Relax
and have fun.
Believe in the 'Impossible'
Have fun with this and
leave the logical mind at home
. This is about using the power of thoughts, emotions and your intentions. You don't need to worry if or how it will manifest.
Throw yourself into it
A child puts him- or herself completely into their imaginary world. Put yourself in yours!
Don't worry, be happy
Positive vibrations attract positive vibrations. Most of us think, "I'll be happy when… (I find that special someone, land that deal, get a new house, etc.)…" sure you will, but will your current energetic vibration attract those things you want?
Are you vibrating "I don't think I deserve that, even though it would be really nice…" instead of "I'm so happy, and more goodness is on its way!
Which one is better: "I'm in love with this dream, but I don't know how to make it happen!" or "I'm in love with this dream and I just love how it's all coming together for me!"
Believe in your vision! It is already real!
Worry, fear, anxiety, doubt or resistance in the form of limiting beliefs pollute and dilute your vibration. Remember happiness will make you a magnet for what you desire.
Fill yourself with positive emotions. Fill every cell with love, happiness, joy, peace… and let that light, bright energy radiate outward to attract what you want! The more you amplify positive emotions, the higher and more powerful your vibe will be!
See what you want to see
Visualization is a powerful vibration booster. Physical reality isn't far behind the wonderful ideas you plant in your imagination – IF you water them with love, enthusiasm, unwavering belief and lots of happiness.
Imagine it really is this easy to manifest anything you want
We've all been brought up believing that hard work is the only way to get what we want, but
that's just not true
.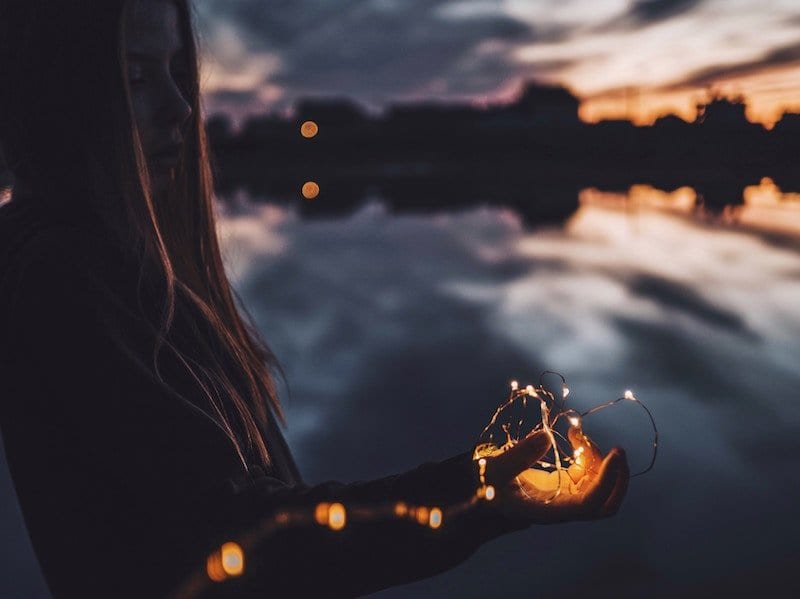 Money is just a means of exchange and if you put out the right vibrations, It's important to hold your visualization for as long as you can without any mental or emotional interruption: aim for at least half a minute several times a day, consistently, for a month or so.
Upgrade your beliefs
Many people also have a bottleneck of positive energy when it comes to money – usually rooted in beliefs of scarcity and unworthiness. But since money is nothing but a number and a means of exchange… do you believe in the scarcity of the things you would purchase with that money? Hmmm….. you don't, do you?
Do you believe that you are not worthy of having food, shelter, nice things… well, there you might have a bit of trouble so I encourage you to have a chat – a long, deep chat – with your Higher Self and your angels and guides. They will steer you in the right direction of believing that you are a Divine being who IS – absolutely – worthy of what you desire.
Become a conscious creator!


You have, for the most part unconsciously, created a default existence based on your beliefs. There's no reason why you can't create an awesome life, using the proper techniques. All you need to do is take conscious control of manifesting instead of defaulting according to your old beliefs.
Create new beliefs, guide your thoughts, emotions and visualization; feel the delight of watching your imagination become reality; raise your vibration by being happy and loving, and watch your dreams come true!
Book your session today!
LadyYoly.com
The power of gratitude is the key to happiness By Life Coach / Psychic Lady Yoly   Owner Of www.LadyYoly.com ...

Looking for a reading with Psychic Lady Yoly? www.LadyYoly.com View List Of Services   Tarot Reading Via Email $20.00 USD   Tarot Re...

Sex and Aural Energy Join LadyYoly's Email List~ Enter your email and click JOIN! Registarse con La...